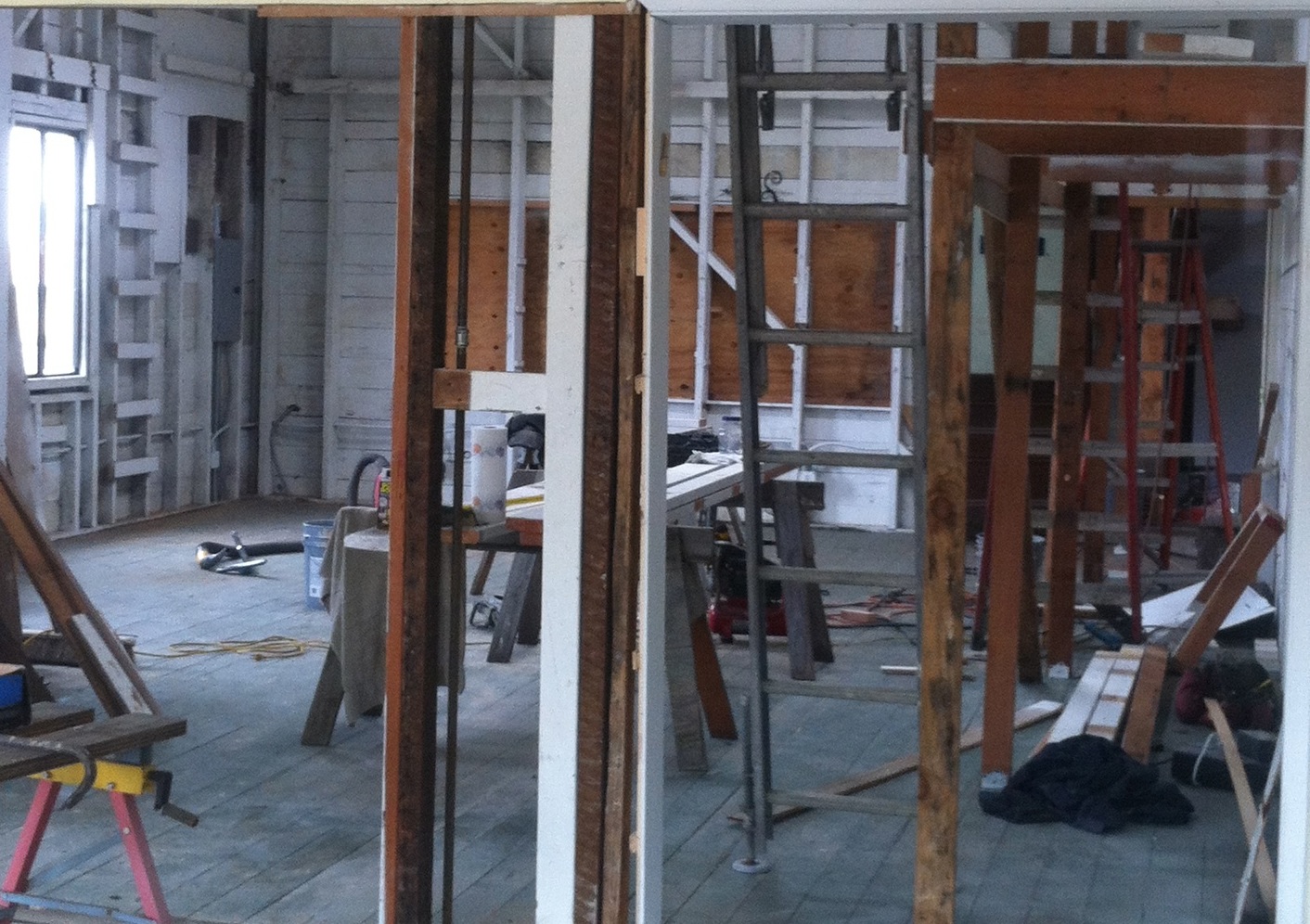 Spent time in the store this afternoon chatting with the electrician and a potential painter. The framing is now complete. Most of the vent work for the furnace has been installed and that work is nearly completed. The electrician has a bit more to go having re-wired the entire space adding needed grounding and a new electrical service.

Still have a little IT related wiring to get finished this week and the sheet rock guys may be able to get in as early as Friday, which would be divine. Once we get the rock on the wall, we'll get some painting to happen in both rooms and have the floors to go. Couple of more weeks and we'll be ready to take possession of the space and start outfitting the store and that's pretty exciting!

The layout looks just like what we envisioned. It's progressing very nicely. I'm particularly impressed with the building owner's approach to all of this – it's going to be a good working relationship I think. I'll write another update when there's something more to share.