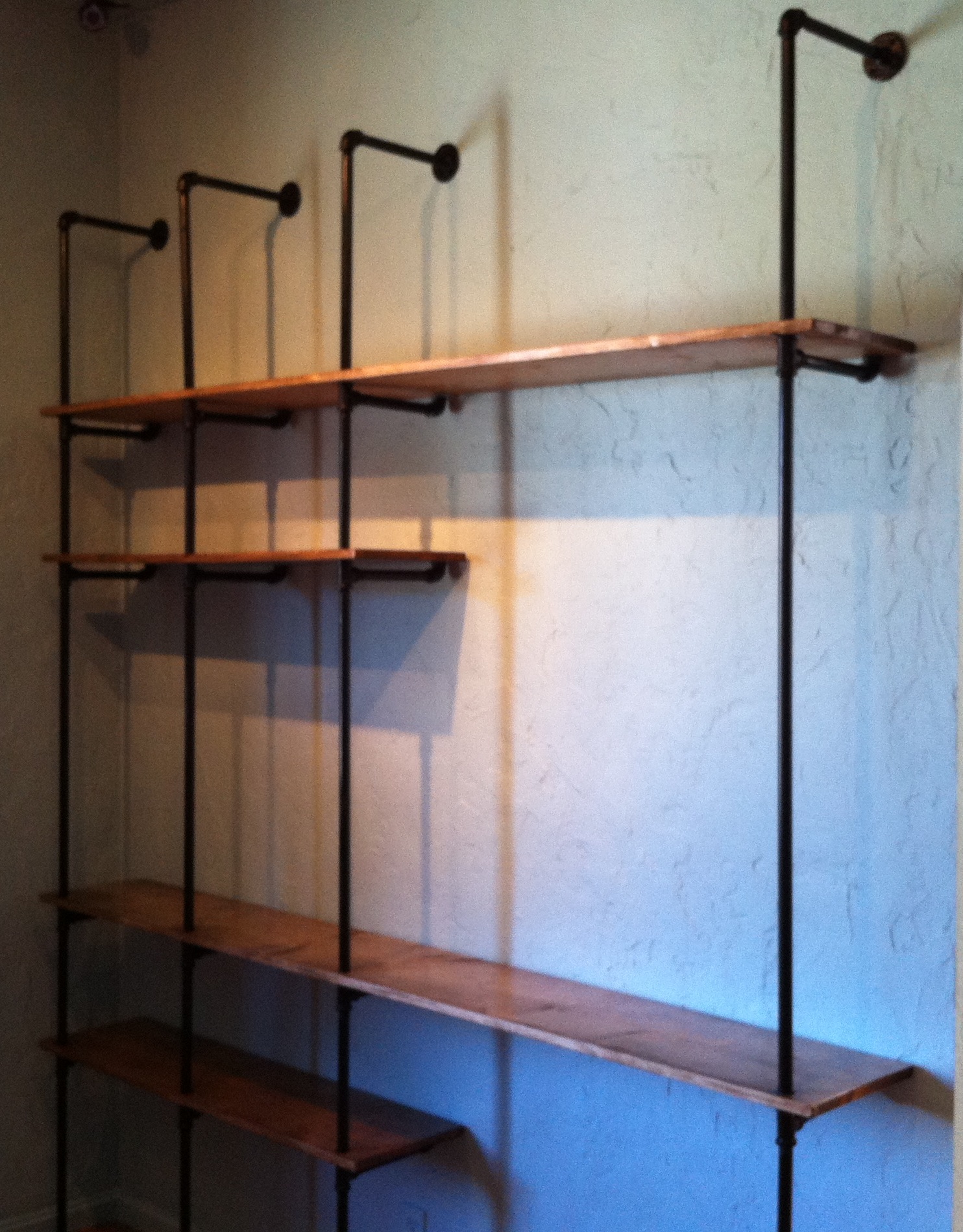 It was a big weekend for the Explore room at Oddyssea. The pods we ordered from Terra Amico showed up and were assembled (more on that in a later post) and I was inspired by The Brick House's pipe shelving and decided to build a unit for the Explore room.

You can see how they turned out. Not bad for 24′ of 1″x12″ doug fir, ~45′ of 1/2″ steel pipe and accessories, a little stain, and some black spray paint. The prep work was really the effort in this project, getting the lumber conditioned and ready to stain, anticonvulsants drilling holes in the right place, etc. The pipe was pretty easy even though a number of them needed to be specially sized to make the shelving work (thus I learned how to use a die to thread 1/2″ steel pipe.)

I'm happy with the result and the shelves are very solid. I might do a smaller version on another wall in the same room to keep things consistent – but not conforming. I'll write another entry on the pods tomorrow as I'm still tweaking them from their natural state at the moment…..stay tuned.