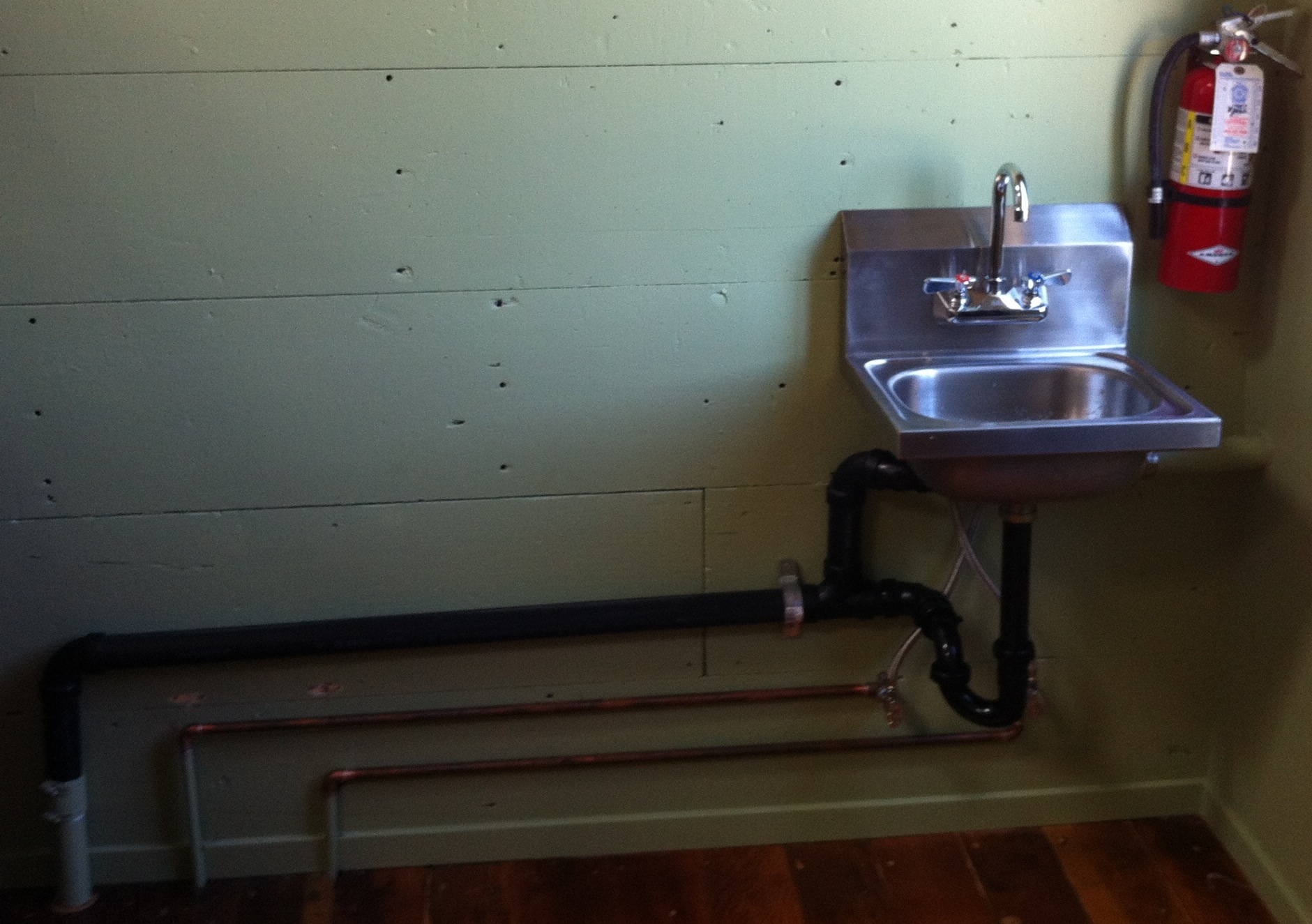 Not only did we get the required back flow prevention valve installed at Oddyssea today, we also got the sink hooked up. (I can do many things, but plumbing is not one of them. Everything I touch leaks in a DIY context.)

We are excited to have the sink so that the create activities have access to a place for customers to wash up as required while working on or finishing projects. Another step toward getting to the opening. And another step toward completing the required activities to comply with the municipal code is finished.

I'll build a wooden cover to mask the pipes, give some structure under the sink, and a little counter space to the right under the fire extinguisher. Speaking of the fire extinguisher, it was re-certified (annually) and re-built (a 6 year cycle.) So we're good to go on the fire protection front too.

Meanwhile, inventory and stocking continues. It takes an unbelievably long time to get these details worked out. But, it's fun!

I'll be working a little more on consulting this week and so I'll be depending on Spouse to advance the state of the shop over the balance of this week.