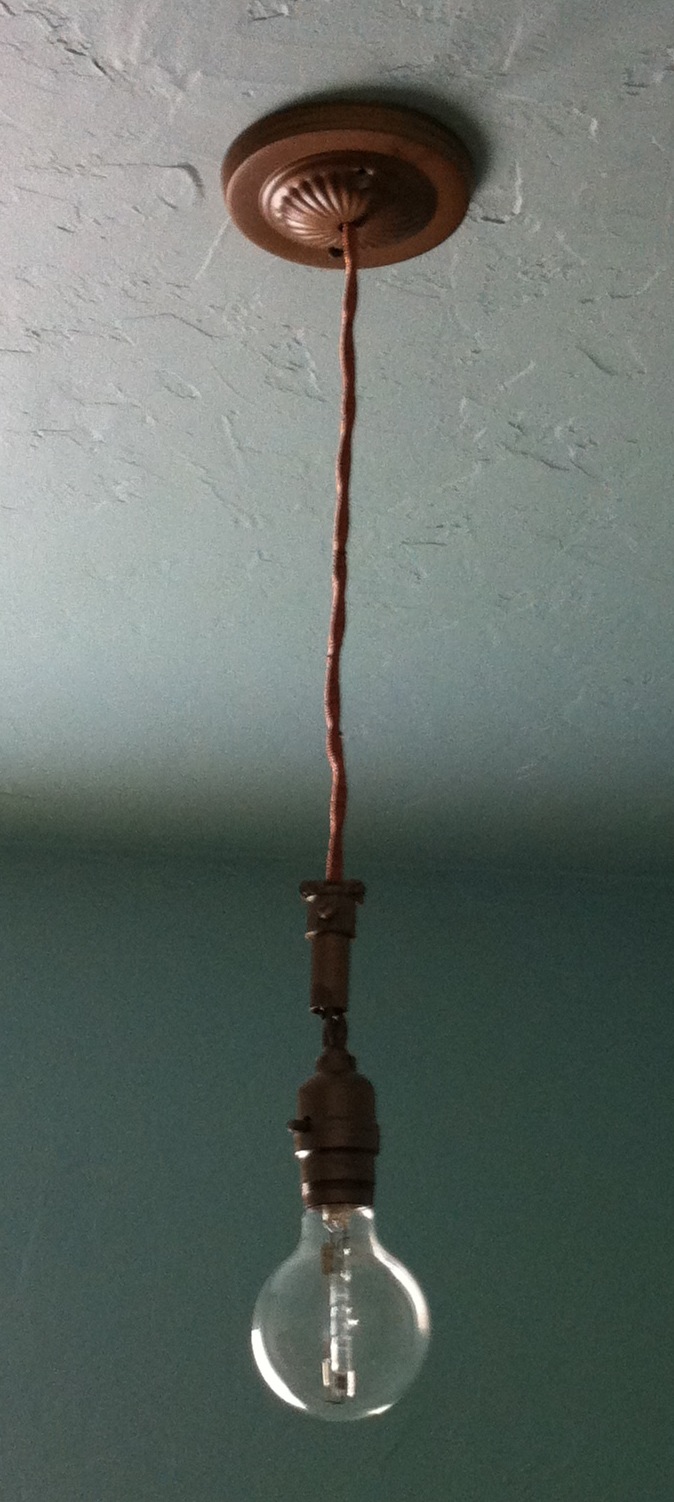 In an earlier post I indicated that the lighting in Oddyssea was complete. And that was technically true in that "all areas were lighted." However, I was in the bathroom (not available to the public) and noticed an opportunity for another funky light.

So, I built and installed one this week in between milling and staining lumber for the apothecary counters.

This one is a standard UL rated socket that has been roughed up a little and had its surface treated. It's attached to a short piece of conduit and a connector were an electrical junction is insulated and hidden. The conductors are in a twisted configuration and were wound in excess copper braided wire I had from a prior task. The conductors and wrap are secured by another connection which is anchored into the ceiling box and covered with a piece of metal.

This was a short, fun project and the Edison globe bulb really makes it pop.